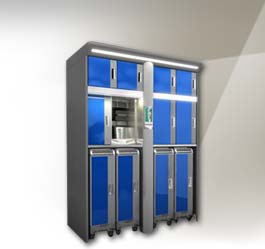 储藏室
Total Cabin Solutions


When airlines desire an interior upgrade to stay ahead of the competition, B/E Aerospace can deliver results with our extensive experience in interior reconfiguration and project management. In addition, B/E is a leading manufacturer of a comprehensive product line of crew rests, monuments, and a wide variety of structures.

B/E's primary retrofit expertise is in long-haul international fleets providing fully integrated interior systems includes manufacturing a variety of structures such as monuments and partitions, closets, stowage bins, class dividers, lavatories, aircraft floor and ceiling and sidewall panels. B/E also collaborates with its global network of suppliers to deliver the most cost effective and quality solutions to meet new market requirements.


>> 关闭

TR-220 | T-30D | AC30-60 | NDT | LG-030 | 张力表 | 飞机称重板 | 无损探伤 | 大气数据测试仪 | 飞机千斤顶